Shop Safe. 100% Money Back Guarantee. Fast Service.
Click on images to view some of our Embroidery samples.
Request a quote so we can help you get started on your project today!
WHY EMBROIDERY?
If you want to stand out more by using great images or catchy writing, embroidering your logo, image, or artwork could be just the difference you need. Making your 2D logo into 3D will make your message pop and stand out among the crowd. There's a reason why many companies embroidering their logos, as it gives them the polished and professional look a successful business should have. To outshine your competition, you should wear clothes that an all-star team would wear.
If you have any more questions to ask, contact our friendly staff! They will be more than happy to give you the answers you need so that your order is exactly how you want.
QUALITY ASSURED
Quality is our number one priority and we take extra measures to ensure all of our work meets our customer's satisfaction. Thanks to the high demand from surrounding businesses, our staff has refined and perfected their embroidery skills to make us one of the best custom t-shirt printing and embroidery businesses in Las Vegas, Nevada. Although we handle a large amount of work daily, our staff will not shy away from any difficult task. To make sure that your embroidery is of the highest quality, we offer competitive prices and pay very careful attention details, down to the very thread that goes into your product.
Our services are all done from one central location in Las Vegas, Nevada. This cuts out any extra costs usually added from having to handle a middle man. The cut-in price is used to make our prices very competitive. Rest assured that our quality of work will never be lowered to save money.
Our suppliers also provide us with name brand apparel such as Nike, Adidas, Hanes, Fruit of the Loom, and Eddie Bauer. You can choose these in the form of a t-shirt, polo, dress shirt, sportswear, caps, accessories, and more, for men, women, children, and even toddlers!
At Smart Printing Las Vegas, we want to work with our customers so that they are fully satisfied with their order. One way we communicate with you is by providing you digital proofs so that you can see your embroidery design before it is stitched onto your choice of apparel.
HIDDEN BENEFITS
Embroidery might be more expensive than printing, but the quality and care we put into your embroidered apparel will be more beneficial in the long run. Your logos not only stand out more than the regular printed version, but also have a design that lasts longer. Strong, quality threading can prevent damage when you fold your apparel. The vibrancy of your garment will not deteriorate after a washing, maintaining that strong and distinct color from when you first ordered it.
WHY SMART PRINTING LAS VEGAS?
Embroidery is more than a fashion statement! It can make for a great first impression towards your customers. Having your company brand or logo embroidered onto a uniform makes it look more professional and established. Having an embroidered uniform makes your employees stand out and can help prevent unsatisfied customers. An embroidered look could also affect how your employees feel working for you or your company. They'll surely have an increase in morale knowing they have a uniform that looks good and makes them feel great.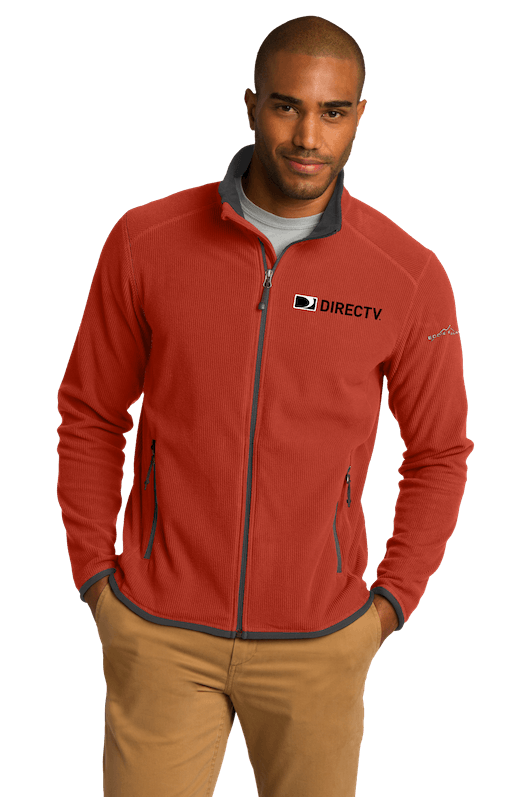 ORGANIZATIONAL USES
Embroidering your clothing can help your organization feel official, as well as, develop a sense of identity. Having a uniformed look during your events is also a great way to show how committed your organization is to its objectives.
Fraternities and sororities are also known to wear their letters on their jackets to show pride in their organization. Having your embroidery done at Smart Printing Las Vegas is a great investment towards your organization, especially when you're trying to save money in college. Our embroidery is of the highest quality, making them last long after your four year college career.
WALKING ADVERTISEMENTS!
Having your employees or team walk around in their embroidered uniforms can be like a form of advertising. During large events where multiple companies are vying for customer attention, make your brand or image give off a lasting impression.
You're also able to make the contact information of your company much more visible if it is embroidered. This makes it easier for your customers to reach you. Having your logo or company name just printed on an apparel can make it less distinct from everyone else.
BUSINESS USES
As we mentioned before, we are one of the best embroidery and screen printing businesses in Las Vegas, Nevada. We take pride knowing that our products are of the highest quality because we only use the best materials. We do not use any middle man and do all of our production in-house. Our suppliers also do not charge us for shipping. Cutting these two costs further allows us to price our services competitively. We only offer the best products and to make sure that the quality of your order is never sacrificed for lower prices.
There are many businesses in Las Vegas all trying to win the attention of the 40 million visitors per year. Let us help you garner the attention of your future customers by embroidering your logo onto your uniforms.
If you are located in the Las Vegas area and need printing on shirts or other apparel, call us today at (702)-251-8899 or Request a Quote. We'll be happy to give you a free quote or answer any questions!